 Estate Sale Services in Los Angeles
Comprehensive Solutions, Proven Methods, and Results
What is an Estate Sale?
An estate sale is a large-scale event where the possessions of a deceased person or a family are sold to the public. It typically includes a wide range of items, such as furniture, antiques, jewelry, household goods, collectibles, and more. Comprehensive Estate Liquidations, LLC is responsible for pricing, organizing, and conducting the sale. Typically, the sale occurs over a three-day period on:
However, at Comprehensive Estate Liquidations, LLC, we do more. Not only will you work with a true estate sale professional, but our founder and president, Ragen Wilfert, is compassionate to what our clients and their families are facing, especially when the sale follows the death of a loved one.
Contact Comprehensive Estate Liquidations, LLC online or at (310) 935-0688 for more information about our Los Angeles estate sale services.
Ragen has given CEL a trusted reputation in the Greater Los Angeles Area by his:
Years of experience
Relationships with auction houses
Connections with buyers and sellers
Focus on getting clients the most proceeds they deserve for the estate
How Do You Liquidate an Estate?
If a loved one has recently passed and you are looking to liquidate the estate, your first step should be to reach out to a professional in estate liquidations.
There are a few options when looking to liquidate an estate. One is to remove anything of value to you and your family and then reach out to a company to buyout the rest of the estate.
The other option is to hold an estate sale.
Our Process and Our Promise
Our company provides total estate sale solutions for individuals looking for a professional and efficient estate sale experience in Los Angeles. Handling residential sales, our primary goal is obtaining the best possible return on the estate's assets for the family or trustee.
Prior to the sale, we will evaluate all items to be sold and price them according to their value in the marketplace. We will also stage the estate sale, so that items being sold are displayed in the best possible manner to attract buyers and promote sales. We work to ensure the entire process is stress free for our clients.
Call Our Los Angeles Estate Sale Professionals
Over the years, Comprehensive Estate Liquidations, LLC has worked on a number of high profile cases, assisting those in need of an estate sale professional to guide them through this complicated process. Read about those cases here and read what our clients have to say about us on our testimonials page.
Contact us to learn more about our Los Angeles estate sales company, Comprehensive Estate Liquidations, LLC. We are backed by 25+ years of experience.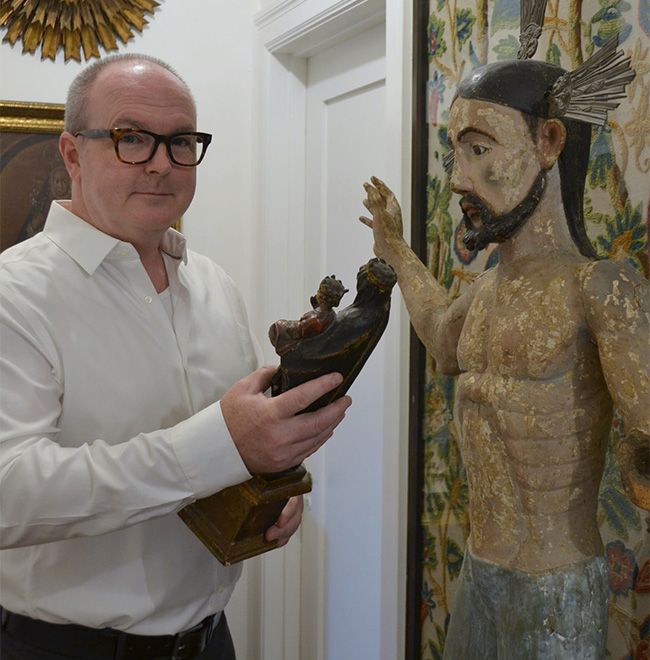 Frequently Asked Questions
Answers for Sellers
How can you help me sell my estate?

If you are a seller looking to have an estate sale in Los Angeles, we have decades of experience serving clients. We take care of every detail to ensure that you maximize the proceeds from your estate sale. In addition, we make every effort to reduce unnecessary stress.

What does it cost for an initial evaluation of my items for sale?

There is no cost for the initial evaluation. At this initial evaluation, we can suggest solutions that are tailored to your needs.

How far in advance should I contact you?

The sooner the better! Typically, we will book appointments anywhere from 2 to 4 weeks in advance of the liquidation. All dates will be reserved upon the acceptance of a signed contract.

How long is the estate sale process?

The estate sale process takes approximately seven (7) days on average and is dependent on the size of the estate. Typically, we need approximately four (4) days to set up for the sale and an additional three (3) days to conduct the actual sale.

Where will my sale be advertised?

Your sale will be advertised online and to our mailing list of more than 6,000 buyers.

Who will price the items that I am selling?

Your items will be priced by our experienced staff who are familiar with the fair market value of most items. However, if there is an area outside of our expertise, we will contact an expert in that field.

How much commission do you make?

We take a percentage of the gross sales from the estate sale. Our commission covers include all set up, advertising, and staffing costs.

How soon will I be paid after my estate sale ends?

Our clients are paid within seven (7) business days following the last day of the estate sale.

Are you insured?

At Comprehensive Estate Liquidations, we are fully compliant with all state business regulations. You can take comfort in hiring us with the knowledge that we are fully insured.

Will there be security at my estate sale?

Depending on the scope of the sale, we can arrange to provide security at your estate sale. During the sale, we limit the number of customers in the home at one time and meticulously check receipts as each customer exits the sale.

What happens to items that don't sell?

If a valuable item does not sell at the estate sale, we will facilitate its sale through auction or consignment. If the value of the item does not justify this, we can arrange a donation to a charity.

Do I have to clean up after the sale?

No, you do not have to clean up after the sale. We will remove any trash generated by the estate sale and leave the property broom clean. Client Privacy Guaranteed

Experience with Managing Stressful Transitions

Extensive Knowledge of Antiques & Home Furnishings

Customized Estate Liquidation Solutions

Strong Relationships with Auction Houses

Over 25 Years of Industry Experience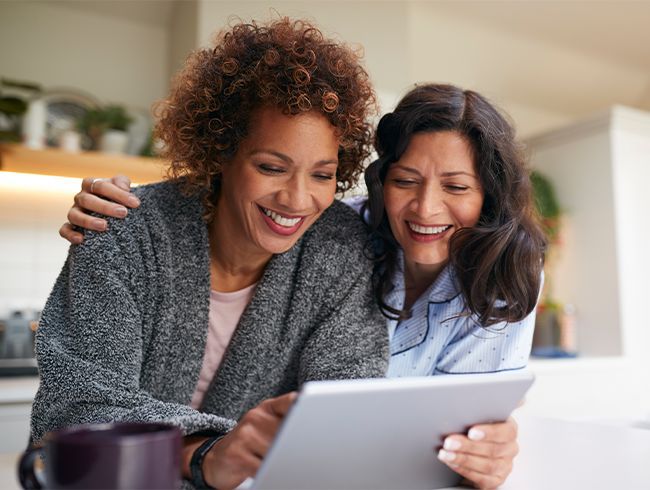 We Don't Compromise on Quality Service
We have the skill, experience, and network to provide top-quality service in estate sales, buyouts, and auction placement. Our business model is designed to provide you customized solutions that provide the highest possible return from your estate.